Although it appears cute to kids and infants, men and women should contemplate tooth loss as a wake-up call. It's a strong indication of poor oral health especially to adults and seniors. This partially explains why dentists keep on reminding about dental care to save and keep our teeth for the rest of our lives.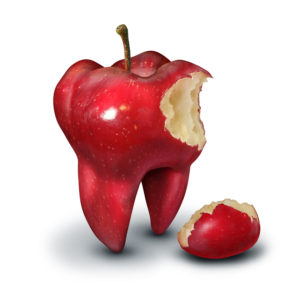 Tooth loss is one of the most widespread dental problems faced by society today. It exists due to a number of reasons. Nonetheless, the problem is a result of dental neglect. This behavior is a common habit to individuals who love to skip their dental consultation every six months and good oral hygiene. If you are among those, perhaps you might want to change that ways. Most especially now that tooth loss can contribute to a number of dental problems and medical conditions.
Otherwise known as missing tooth problems, tooth loss triggers the following difficulties:
Crooked Teeth is a dental problem usually takes place after tooth loss. This condition is a reaction to gaps created by missing tooth problem. It is a process wherein your teeth shift or move to undesirable places, creating chronic jaw pain over time when left untreated.
Dental Caries or cavities are one thing you may expect from tooth loss difficulty. This case is very common especially to those who suffer from crooked teeth. Crooked teeth are hard to clean. This alone traps food debris and dental plaques in between teeth, causing tooth decay. Excess level of dental plaques and tartars can promote larger dental problems, besides cavities. Based on experts, tooth loss and tooth decay can result to periodontal disease and abscess.
Bone loss, of course, is something you literally experience with tooth loss. Since your jawbone no longer receives proper stimulation from human teeth, expect it to deteriorate. Tooth loss induces bone deterioration and gum destruction.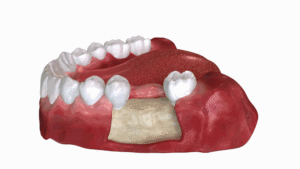 Bite and speech problems also are difficulties you can face with tooth loss. Majority of toothless patients are having difficulties with speaking due to gaps. And since toothless patients exert uncharacteristic chewing during meal time, it compromises the rest of his teeth.
Fortunately, there are different therapies you can think of against tooth loss. These dental treatments can reverse tooth loss effects and combat the further damages it can cause to your existing teeth. Aside from promoting excellent smile, dentures help you cope with tooth loss. Dentures offered by a  24 hour dental office are among the most in-demand remedies used by toothless patients. This restorative material can be permanent or removable, depending on your preference or case. Other remedies you can make use of against missing tooth problems are dental implants, dental crowns and dental bridges.
Whatever that causes you this problem, it pays to seek professional help immediately. Always bear in mind that the more you ignore this problem, the more you lose a tooth. Thus, larger problems are coming your way. Dental experts can provide you helpful hints on how to overcome tooth loss and how to prevent it from the beginning. For example is dental care.