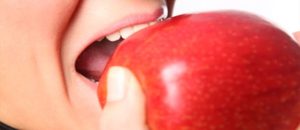 The only way we have to fight chance against oral cancers, gum disease, and tooth decay is to reinforce our dental hygiene. This means practicing a routine that involves eating healthy foods that are rich in vitamins and minerals. Our efforts in keeping our teeth and gums healthy don't stop at brushing and flossing. The active and conscious choice of the stuff you eat matter.
The vibrant color of fruits and vegetables has a distinct significance. It tells the vitamins and minerals that the fruit or vegetable possess.
Red is a color of passion & resilience but for fruits and vegetables, it signifies high content of minerals. It comes with Vitamin C, antioxidants and other minerals that will benefit your teeth and body. Here are a couple of red fruits and veggies you can easily get to help boost your dental health.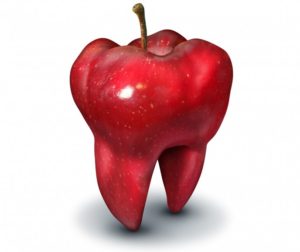 Tomatoes are a good source of lycopene and antioxidants. Tomatoes are known to help reduce the risks of diabetes that have a direct effect on your oral health. This also prevents oral cancers and gum diseases along with its symptoms like bleeding gums and bad breath by boosting your immune system.
Strawberry is a fruit that can give you more vitamin C than oranges in just eating a handful. They are rich in fiber and antioxidants. It strengthens your teeth through its calcium content too. Your damaged oral or gum tissues will heal faster. It also boosts your immune system to fight off the effects of plaque.
Red apples are available year round and are considered nature's brush. This helps in cleaning and polishing your teeth. This takes away food particles stuck in between your teeth. It is rich in dietary fiber, vitamin C and is a low-calorie food source. Moreover, this also has calcium that keeps your gums and bones strong and healthy.
Red onion has antibacterial properties and cleansing ability just like apples. It is very rich in vitamin C and dietary fiber. This helps you protect your teeth and gums from bacterial infections and boosts your immunity. This bad boy is potent when eaten raw.
Cherries are considered by dentists in Chicago as a good source of calcium, vitamin C, and fiber. When eaten raw, its juice has the enzyme that stops the complete formation of plaque. It aids in preventing gum diseases and tooth decay. The phytochemicals in this fruit reduce inflammations and fight cancers. It's also a good pain reliever. Be careful in buying processed cherries though. The nutrients are all washed away as it goes through many stages of preservation plus the large amounts of sugar added to it.
Pomegranate are considered by many as super foods. It can supply you with half the daily serving of vitamin C that your body needs in one serving. It helps boost your immune system.
It's best to enjoy nature's simple joys. The effects and benefits are sure and well researched. Your oral health relies on your food choices. Eating tasty and guilt-free foods not only makes you a full and satisfied but protected and well-nourished at the same time.